Structural Design

GACL prepares structural design calculations and drawings for extensions and alterations.

The company prepares calculations and drawings using autocad, superbeam, prosteel and Masterseries software.

Our designs incorporate reinforced concrete, steel, timber and brickwork to the British standards and relevant design codes.

If you are contemplating building work that requires structural design then we would be pleased to discuss your requirements and provide a competitive quotation for the work.

Our involvement usually includes a site visit to measure the building and identify load bearing elements. We will then calculate the loading for the supporting structure and prepare drawings with structural specification to be issued to building control for their agreement and to the builder for construction purposes.

Some examples of our recent work are shown below.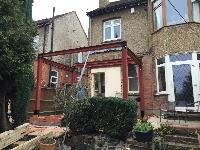 Steel Frame for a rear extension. A steel frame on a piled raft was adopted for this project. The client requested an open structure resulting in the decision to frame the extension rather than use loadbearing brickwork.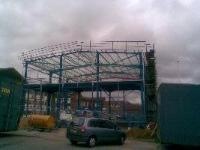 Steel Framed Warehouse. GACL designed the new foundations, ground beams and pile caps and dealt with Party Wall Issues.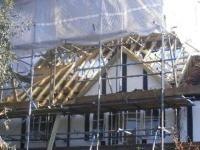 New loft conversion under construction.

New paragraph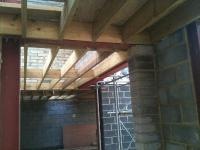 Steelwork within a new extension.